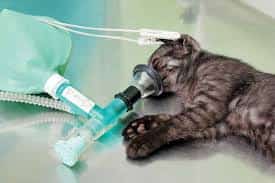 Veterinarians perform procedures such as orthopedics, soft tissue surgery and
neurosurgery
,routine surgical procedures are generally performed by veterinarians. Complex surgical procedures such as fracture repair, kidney transplant, complicated wound management, etc are done by veterinary surgeons.
Veterinary anesthesia
can be performed by registered veterinary technicians or a veterinarian. Due to the inability of animals to cooperate
veterinary anesthesia
is majorly used for diagnostic as well therapeutic procedures.
Controversial elective animal procedures
Surgery for gastric dilatation volvulus
Veterinary Analgesia and Anesthesia
Wound Repair & Foreign body removal